Shaping the future of renewable energy
Welcome to Eolus
Back in 1990 we were just an idea. A vision of a renewable future where everyone can lead a fulfilling, yet sustainable life. Today Eolus has over 100 employees with projects across Europe and North America. And the journey continues.
We still envision a future where you can lead a good life within the planetary boundaries. And the way forward is to keep providing innovative and customized energy solutions. Just like we do today. Wind, solar or new technologies – we don't know exactly what tomorrow looks like. What we know is that the future is renewable.
Do you feel like we do? Then we might be just right for each other. Let's shape the future together.
Welcome to Eolus.
Working for us
Eolus is one of Sweden's leading companies in renewable energy and we are present in several markets all over the world, both in Europe and in the USA. We believe our vision of a renewable future where everyone can lead a fulfilling, yet sustainable life will be fulfilled through forward thinking and visionary ideas. And we always create innovations together. One of the biggest reasons for our success is our co-workers.
If you also want to shape the future, please get in touch with us. We would love to meet you.
Eolus is a company that is not afraid of new challenges, and here you get to work with driven and delightful colleagues, which is something that is very important to me!

Mathilda Svensson

Project Manager

To work as a Technical Asset Manager at Eolus involves varying tasks, and I get to handle everything from monitoring operating turbines to performing controls on-site, as well as meeting clients and optimizing the production.

Daniel Claesson

Technical Asset Manager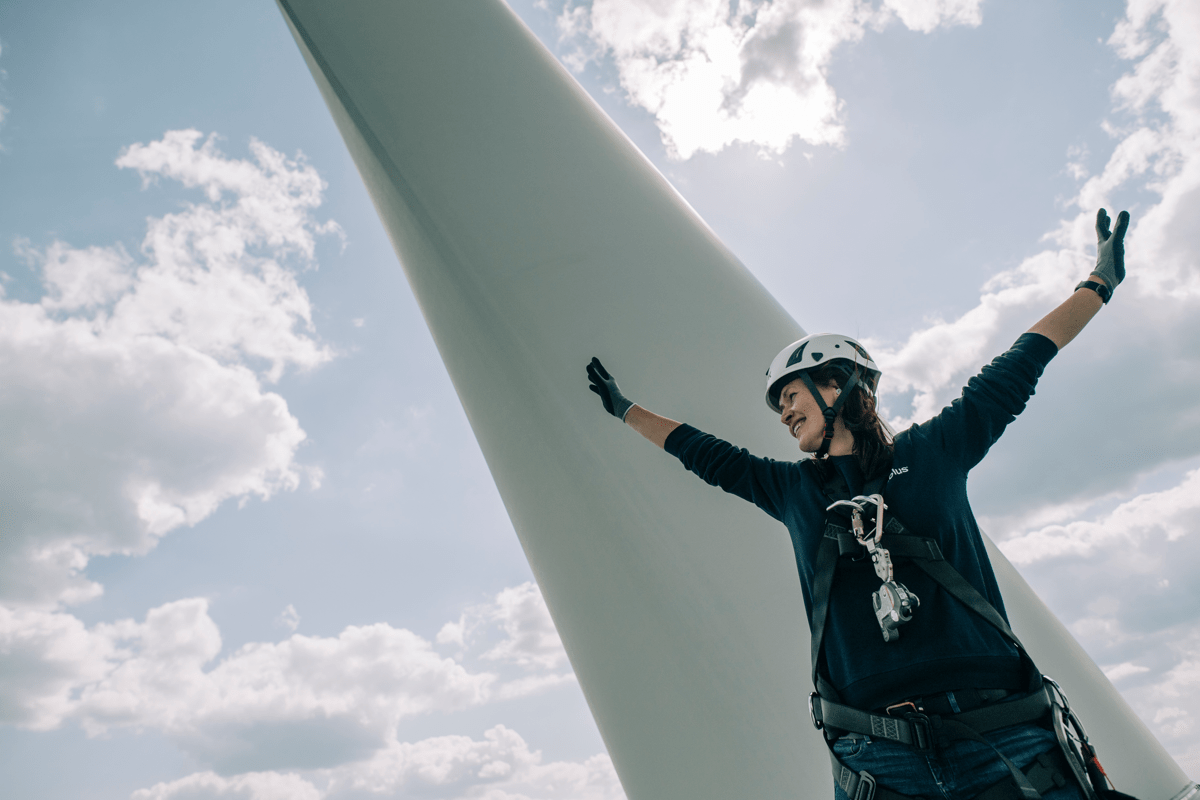 VISION. To enable a renewable future where everyone can lead a fulfilling, yet sustainable life.
BUSINESS CONCEPT. To create value at every level of project development, construction
and operation of renewable energy assets, enabling sustainable investments for local and international partners.
MISSION. Providing innovative and customized renewable energy solutions, creating value at every step of the way.
About Eolus
Eolus Vind develops, establishes and manages renewable energy projects, and is one of Swedens leading developers of wind power. Since 1990, Eolus has participated in the establishment of wind power plants with a combined effect of approximately 1 414 MW. With a large and growing project portfolio within onshore and offshore wind, solar energy and energy storage, Eolus will continue to contribute to the energy transition in all our active markets. Eolus has operations in Norway, Finland, the US, Poland, Estonia, and Latvia.